"I always liked building and putting things together" - John Evans
With over 30 years of construction experience, KBD Group is fortunate to have John Evans as a member of our team. He began his career with KBD Group in November 1993. As Regional Manager at our Chicago office, Mr. Evans is responsible for handling all major aspects of the project. His day-to-day tasks include supervising project activities from design development through pre-construction services to construction, and closeout of the project. Mr. Evans is vital to upholding our mission by serving as the direct liaison between KBD Group and the Owner.
INTERVIEW WITH JOHN:
Q: Why did you choose your profession?
A: I always liked building and putting things together (I think my first building project involved Lincoln logs). I was told I was good at math and should choose engineering or accounting as a field of study. I studied drafting in high school and decided to study architecture in college. But upon starting my studies, I quickly realized my preference to build the project rather than design it. Fortunately, the school I was attending featured, at the time, the #1 ranked Construction Engineering (ConE) curriculum in the country. So it was an easy decision to switch from architecture to ConE. With that switch, I never looked back.
Q: What do you like most about KBD Group?
A: KBD Group's commitment to providing a quality product and service to our clients at a fair price, and willingness to stand behind our completed projects, and flexibility they allow to use to accomplish this objective.
What is your proudest moment at KBD Group?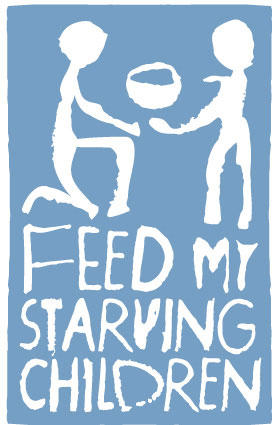 A: KBD Group is currently starting a project for a charitable organization called Feed My Starving Children (FMSC). FMSC goal is to help address world hunger, particularly focused on children in third world countries. I personally volunteer at the local location, and KBD Group approved our effort to pursue their new facility at a fee structure well below our normally acceptable fee. KBD Group was selected to construct both the shell building and then the required interior improvements. Every dollar that we help save FSCM goes directly to helping children. Having the support of KBD Group's Senior Management, to reduce our costs and develop a strong plan for FMSC, makes me extremely proud to be employed by a firm that recognizes we are here to accomplish more than just make a profit, but also to make people's lives better.

Q: What do you like most about KBD Group?
A: I've always felt I have been a respected member of the Kajima family. Not all of the endeavors we have been through are book worthy, but KBD Group has always stood with me and we finished what we started, no matter how hard it may have seemed at the time.
Q: What do you find the most challenging at KBD Group?
A: Filling out a timesheet (half joking). Allocating appropriate time to complete various tasks that come across my desk daily, from completing estimates/proposals, pursuing opportunities, or managing projects and staff.
Q: What advice would you give to recent new hires?
A: Ask questions, learn, and absorb as much as you can. There are plenty of fellow staff members that can teach you something you don't already know and are willing to share their knowledge and experiences. Always be willing to learn and assist. The opportunities are there to grow and improve. KBD Group will always support you so never quit learning.
Q: What's something we may not know about you outside work?
A: I am an over the top fan of Iowa State athletics. Given our lack of success on the field, I must be part insane or part delusional. I will leave it up to you to decide which.